Helping small businesses sell online. Get your ecommerce store with Facebook Shop integrated.
- Facebook and Instagram Shop
Facebook and Instagram roll out Shops, to allow you convert your business profiles into digital storefronts
With COVID-19 is hurting in-store traffic for most businesses, there have been surges in online shopping. Most small businesses are now are aiming for e-commerce.
Facebook shop makes shopping seamless and empower anyone from a small business owner to a global brand to use our apps to connect with customers.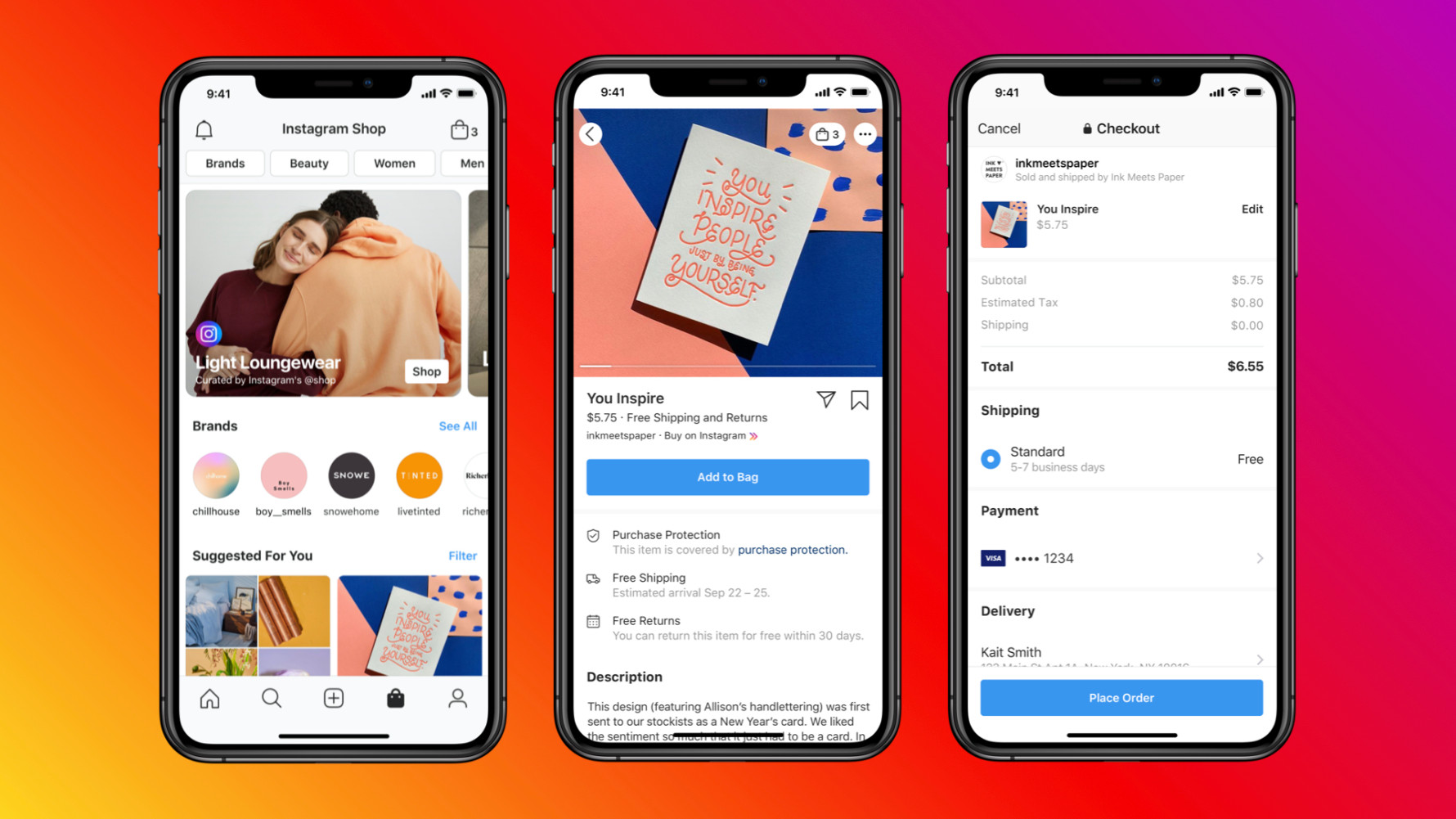 Integrate with your website
With your ecommerce website built on third party services like Shopify, BigCommerce, and Woocommerce, you can easily manage your Facebook and Instagram Shop.
Whether you're an established business or just starting out, a professional eCommerce website with Facebook and Instagram shop integrated can help you sell products fast and easy.
Support customers directly through through WhatsApp, Messenger or Instagram. Eventually, your customers will be able to browse store catalogs and make purchases directly from the chat window.